The 5 step ninja process for less heartache and headache
Let's follow these 3 companies on
their video journey!
After submitting your brief, our team will get to work writing copy that puts Stephen King to shame. Want something serious? Funny? Seriously funny? We got it.
You'll get the first script draft in 2-3 days.
We will send the approved script to the sleekest voices in the industry who will professionally record your script. 
Languages and accents in Japanese, Mandarin, Filipino, Bahasa Indonesia, Australian, British, American, and many more!
We will start putting together a detailed storyboard which enables you to visualize how your animation will flow from one scene to another. This way, you can be sure that the outcome will be up to your expectations.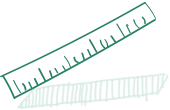 As the most important part of the process, we will start animating the elements and graphics which were presented to you earlier. Once done, we will send the animated video to you for your approval.

Frequently Asked Questions